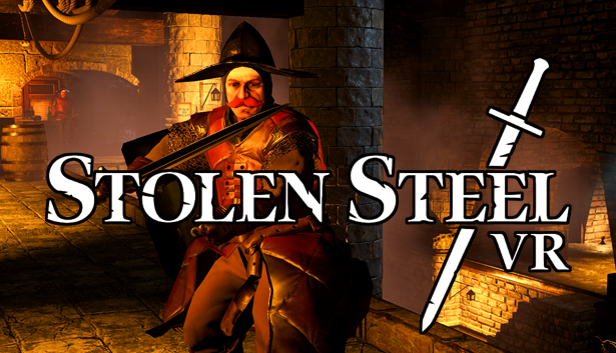 Stolen Steel VR is a room-scale VR arena swordfighting game by Impromptu Games. It supports HTC Vive and Oculus Rift (with Touch controllers).

Steal a sword and fight a series of increasingly tough AI opponents in pursuit of the highest bounty. Get extra points for stealth kills, and compete with your friends to see who is the superior stealthy swordsperson.

Stolen Steel is a spin-off of a stealthy non-VR first-person immersive sim we're building at Impromptu Games, which doesn't have a name yet. You can follow that game's development on joewintergreen.com. If Stolen Steel does well, we've got a lot cool ideas for where to go with it.

Updates about it get posted to Twitter. Here's the latest.