Today we released our second item on the Unreal Engine 4 Marketplace. It's a procedural ladder generator. Ever need to add ladders to your level only it's a pain because you don't have a ladder mesh of the dimensions you need? Use this sweet procedural ladder generator that just went up on the marketplace. Never again.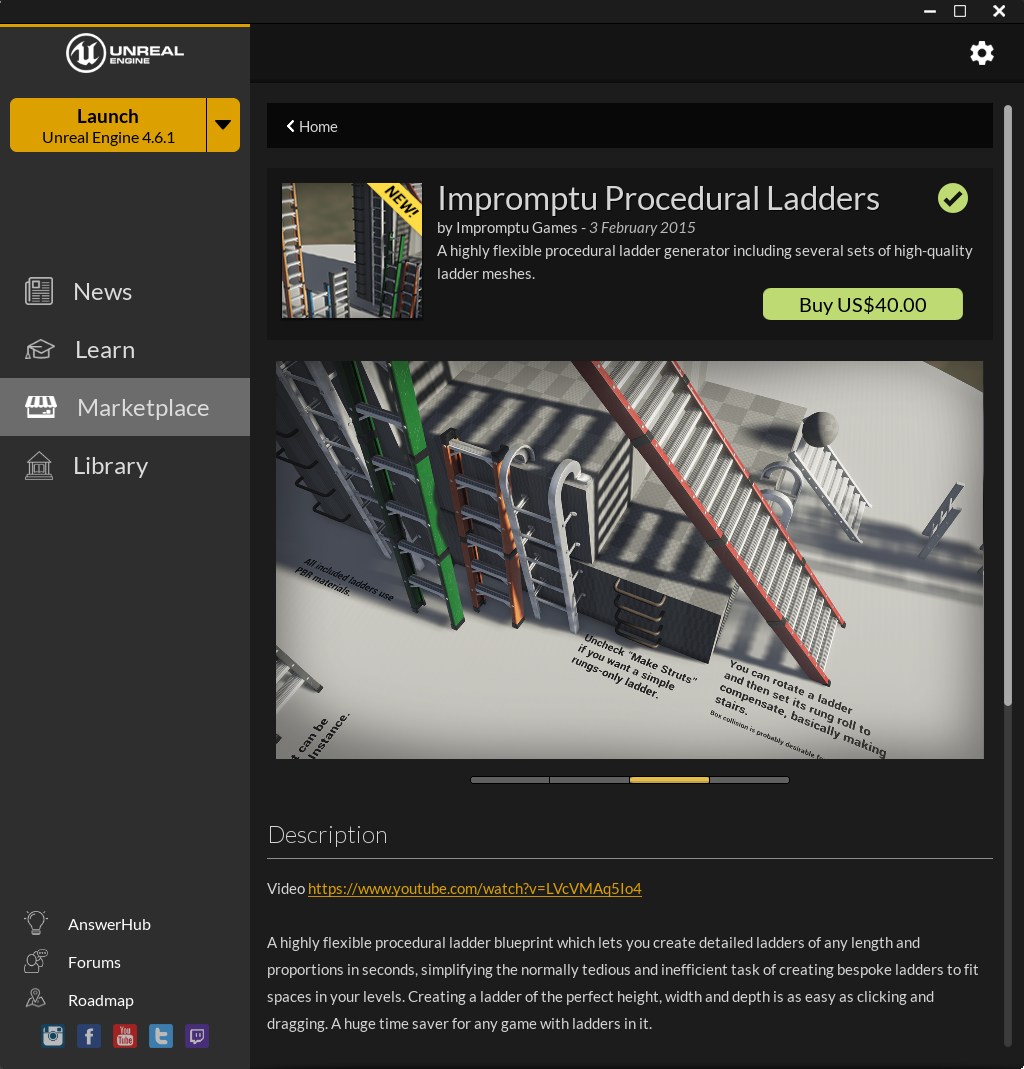 Just open the Unreal launcher and go to the marketplace to buy the ladders. Here's a demonstration:
Thanks for your support, and let us know if you need any from us.