Category Archives:
Uncategorized
Hooray!
You can now buy Impromptu's Fire Propagation System for UE4. It functions a lot like Far Cry 2's fire propagation. Scroll down for a video all about it.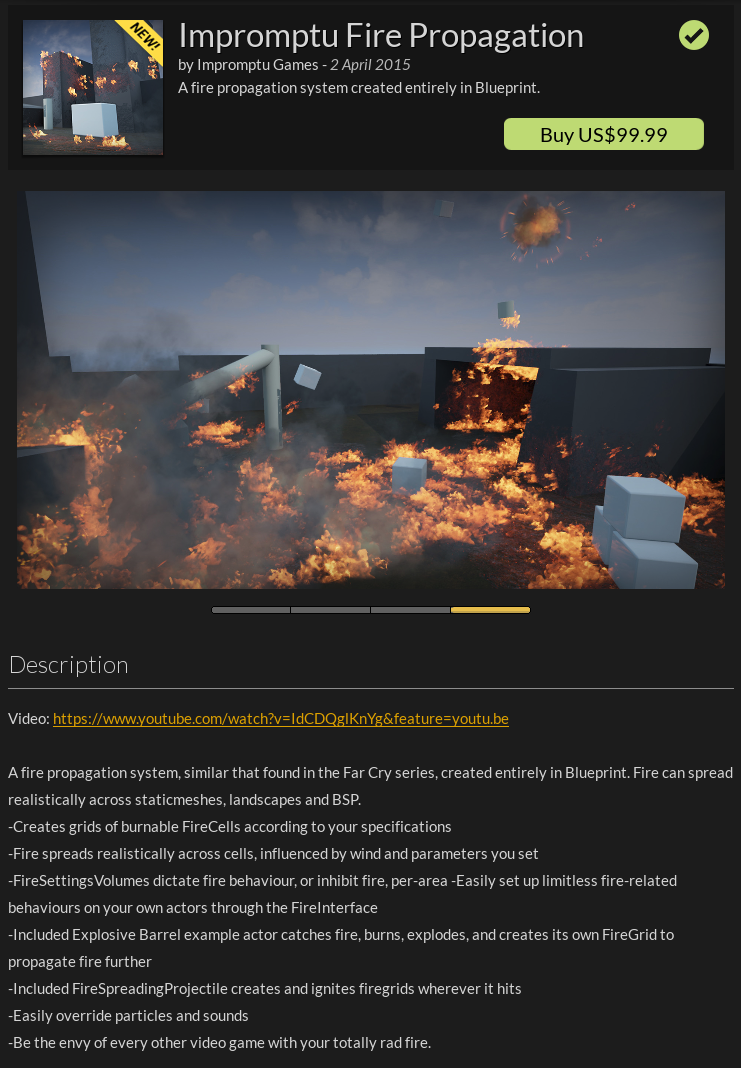 Today we released our second item on the Unreal Engine 4 Marketplace. It's a procedural ladder generator. Ever need to add ladders to your level only it's a pain because you don't have a ladder mesh of the dimensions you need? Use this sweet procedural ladder generator that just went up on the marketplace. Never again.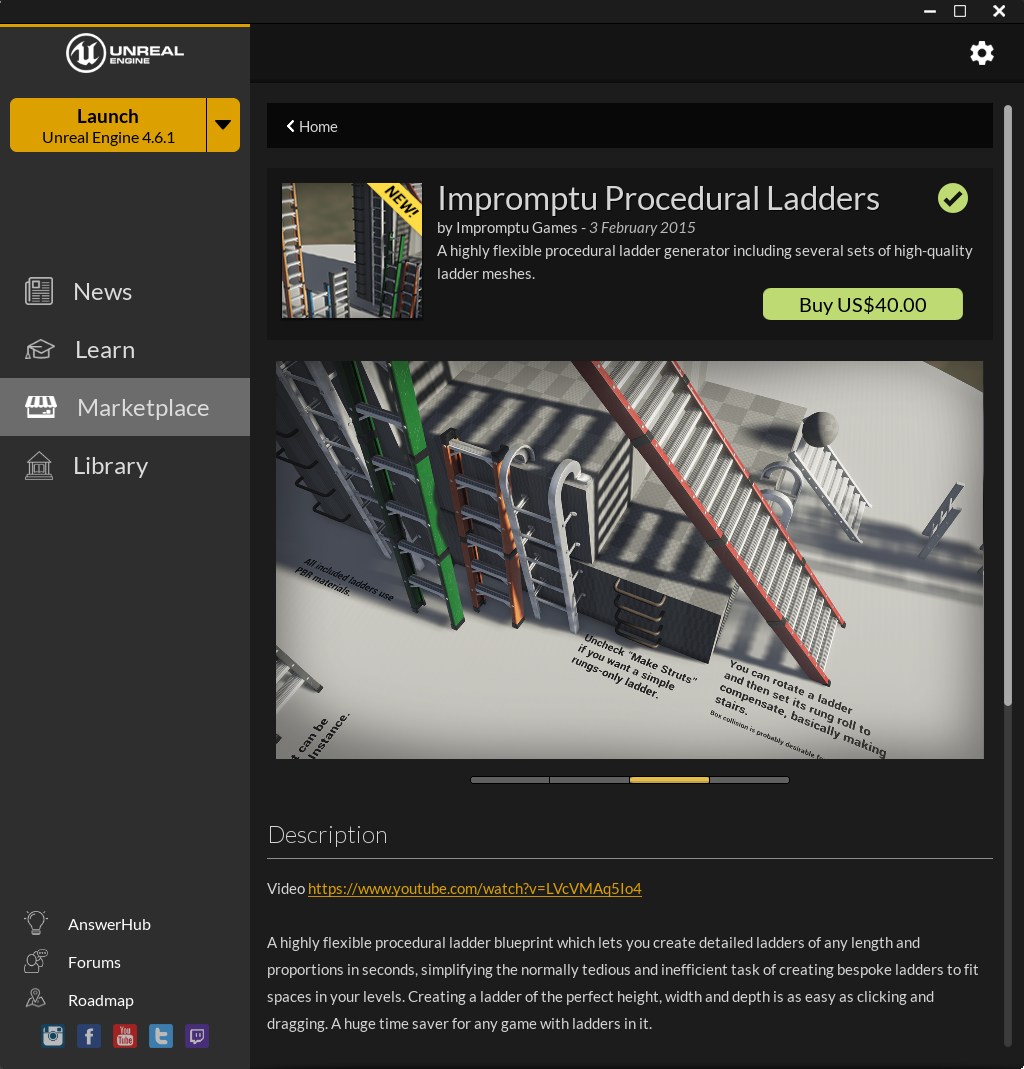 Just open the Unreal launcher and go to the marketplace to buy the ladders. Here's a demonstration:
Thanks for your support, and let us know if you need any from us.
If you've been following my twitter or personal blog of late, you may be aware of Spacething. It's a project I've been working on on-and-off for a couple of months, where you renovate a spaceship and talk to a sassy shipboard computer. I have a lot of ideas for where it might end up going, but for now, all you can do is walk around the ship and ask the computer to make whatever renovations you want.
I've started putting super early builds up for public consumption and feedback, so here is one. Expect bugs! If you make something cool, tweet a screenshot with the hashtag #spacething. You can also share savegames, check the readme.
Additionally, I have a Patreon now. If you have high hopes for Spacething, you can help pull it along by pledging some amount there. Any future public builds will be posted on joewintergreen.com and twitter.
Video:

Enthusiastic tweets from Freeplay Parallels:

And the surprise is… Space Thing. "Minecraft meets the Sims in a friendly spaceship." @joewintergreen #Parallels pic.twitter.com/id4fl9kL53 — Freeplay Festival (@free_play) October 18, 2014
SURPRISE! @joewintergreen's new game! WHOA. You can use the ship's computer to change the environment #Parallels pic.twitter.com/TL3NcTAsXM

— Leena (@LeenaVanD) October 18, 2014
The computer is sassy, which I like. A lot. The copy is HILAIR @joewintergreen. Such scope for amazing puns. #Parallels — Leena (@LeenaVanD) October 18, 2014
Holy shit both this games by @joewintergreen look phenomenal #parallels

— Brendan Keogh (@BRKeogh) October 18, 2014
Space Thing #Parallels pic.twitter.com/EF4OAuKIgn — glitchmark (@glitchmark) October 18, 2014